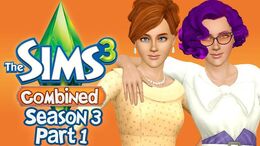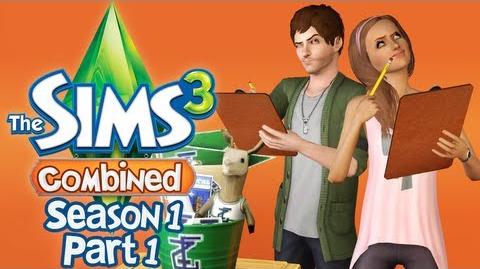 The Sims 3 Combined
 ​is the final The Sims 3 playthrough created by AndrewArcade. Its purpose is to combine the gameplay of all 11 expansion packs released for The Sims 3, with a special focus on expansion packs AndrewArcade did not play at the time they were released. The series began on March 15, 2013. It follows the lives of well-known Sims from Andrew's previous Let's Play series.
In the episode "Island Paradise", it was announced that half of the household would be left behind to go on seperate ways, while Plastic and Keely would go on to live in Isla Paradiso with their mutual friend Jason Parker. The adventures of these three Sims start in Season 2.
In the episode "Roaring Heights", the other half of the household had moved to the downloadable town called Roaring Heights, where Daisy and Luigi Jr. joined them as well. This is the third season of the Let's Play series.
Main Characters
Edit
The Bags
Edit